Welcome to GDR Surveyors
Our team of building surveyors support a range of businesses in achieving their obligations under ECO (Energy Companies Obligation) and the wider energy saving measures implemented at the govermental level. Specialising in SBEM calculations & BRUKL, BBA CASS Surveying, In-situ wall u-value measurements (carbon optimisation), Technical Monitoring, Technical Surveying, Health & Safety Reporting, Energy Inspections, Assessments and Ofgem Compliance, GDR Surveyors has worked for and alongside a number of the 'big six' utilities companies, whilst also providing a range of services to smaller providers, installers, contractors and housing associations.
SBEM

(Simplified Building Energy Model)

| BRUKL | Commercial EPC's (design stage & as built)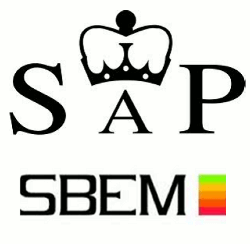 Get in touch for a quote on your building project - Call Owen on 01926 676 360 OR 07791528086
E: office@gdrsurveyors.co.uk

Affordable Warmth funding targeting E, F & G rated homes
With the ECO 2 extension only just around the corner, GDR have been tasked with identifying E, F & G rated homes for targeted energy improvement spend on external wall insulation, cavity wall insulation, loft insulation, boilers and communal heating systems. These properties fall into the category of 'the most inefficient homes in the U.K.'
Some of the 'big 6' energy companies have opted to 'go early' on their obligation, which creates an exciting opportunity for social landlords and housing providers to improve the lives of their tenants, now.
For a no obligation discussion about your stock and how it's energy efficiency can be improved, please call Owen on 07791528086 or email office@gdrsurveyors.co.uk
ECO CARBON OPTIMISATION & ECO FUNDING FOR EWI, CAVITY WALL INSULATION, LOFT INSULATION & BOILERS AVAILABLE NOW
GDR Surveyors is very pleased to announce that after a very long 6 months of design, audit and analysis by BRE, we have finally received our letter of approval to use our in-situ wall u-value measurements to overwrite default values throughout ECO.
Technical documentation is available on the downloads page - CLICK HERE
*ECO Funding available for EWI, CWI, Lofts & Boiler Schemes in England, Wales and Scotland*
Call today to find out how we can support your business – CLICK HERE
Deemed Scores
Deemed scores are the proposed replacement for the current ECO EPC assessment.The objective of deemed scores is to calculate savings using a pre determined score identified by dwelling type, dwelling size and heating system type for each proposed measure.
U Value Measurement
The Performance Gap & In-Situ U-value Measurements. Over the last 20 years there has been a growing recognition that many completed buildings fail to achieve their intended design levels of energy efficiency and that measurement of the actual "as-built" thermal insulation performance (U-values) of the elements that make-up the building envelope can allow us to quantify the difference between the "theoretical design U-values" and the actual "as-built" performance...